Big crates, big container… big journey.
Date posted:
4 September 2019
Posted in:
Uncategorized
A shipping container full of BioSphere gasholders about to be prepped and sealed for the long sea voyage down under to sunny Sydney, Australia.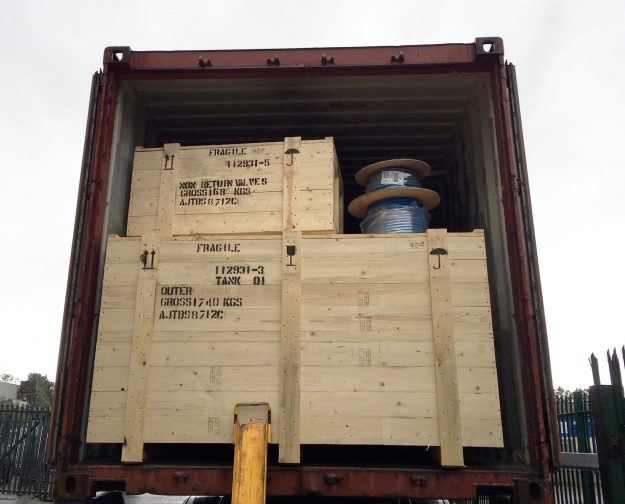 As you can see, distance is no object. AJ Tensile Biogas Systems Ltd have installations in countries all around the world and would be happy to discuss your membrane gasholder requirement no matter the size or location.