A small Biosphere gasholder for Ontario, Canada
Date posted:
3 July 2018
Posted in:
Uncategorized
Our Biogas division recently completed one of the smallest gasholders we have ever produced for a client in Ontario, Canada. Measuring just 50 cubic metres and standing around 4m tall, the double-skinned slab-mount Biosphere was awarded to us by our North American licensee and manufactured in-house by our Manufacturing division before being carefully packed and crated for export.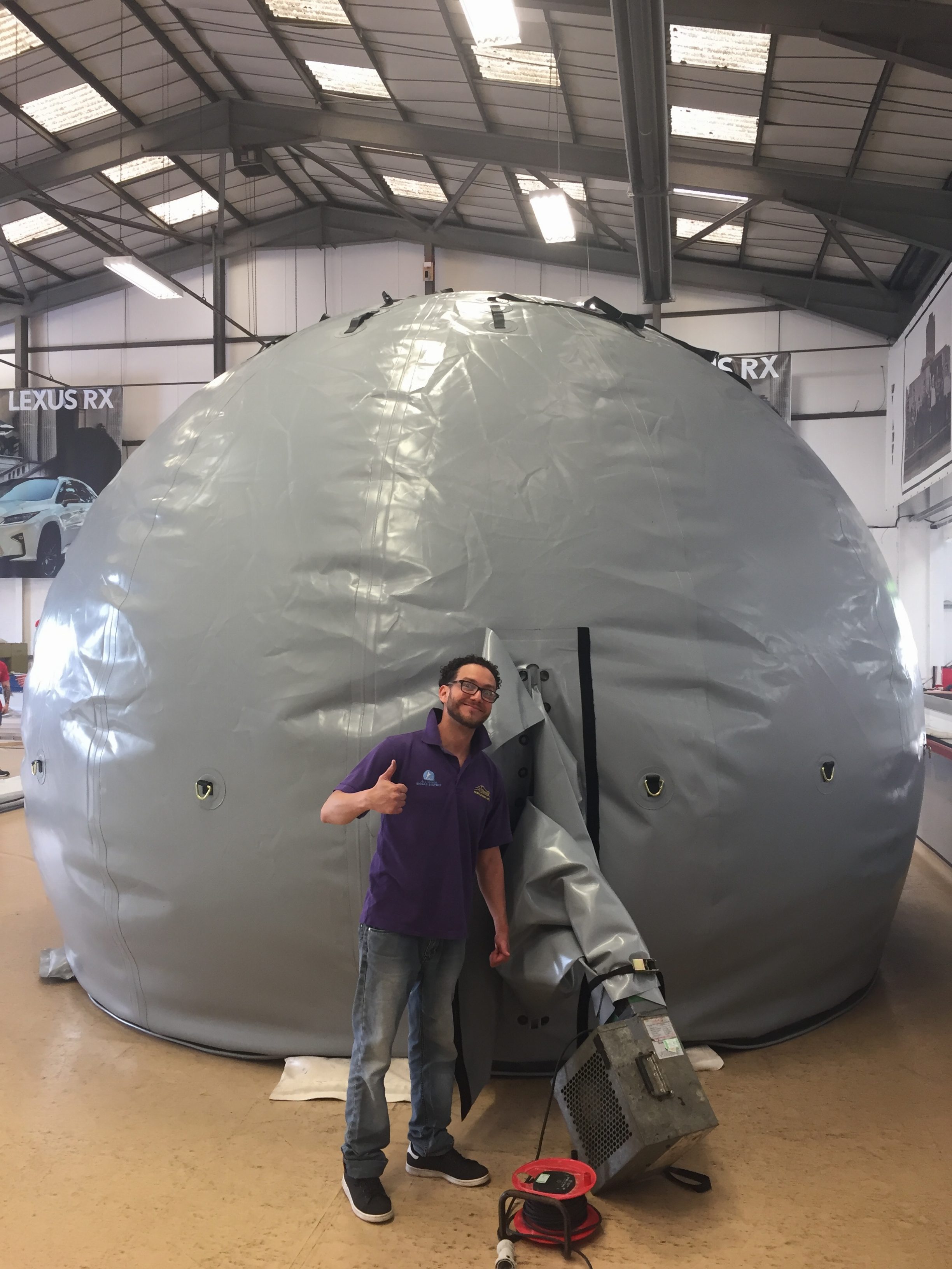 Test inflation at our production facility.