Iain Frowen
Engineering Detailer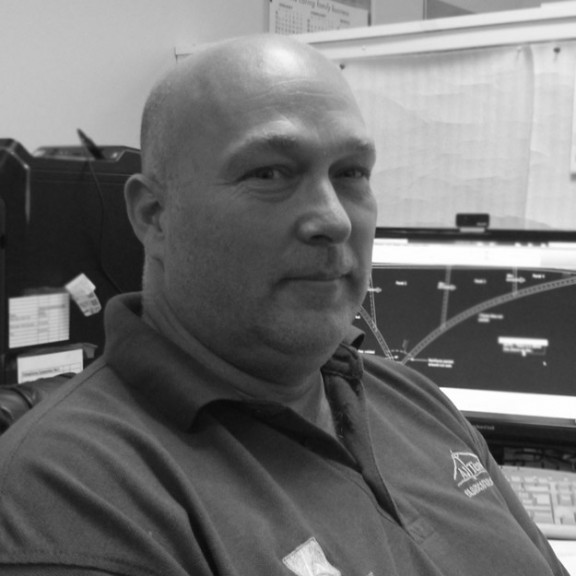 Iain comes from a technology-based background and worked in the electronics and telecommunications industry at Mitel for a number of years before setting up his own textiles business. This eventually led to a period as a production supervisor at Landrell Fabric Engineering, before Iain was tempted away in 2002 to join AJ Tensile as a welding technician during the company's formative years.
Iain quickly rose through the ranks and was soon in charge of the computer-controlled plotter/cutter machine, where he first developed his interest in computer-aided design. His talents in this area were quickly recognised and it wasn't long before he was moved into the office to run our design and draughting department, utilising two-dimensional and three-dimensional CAD packages. Iain's extensive production experience gives him a unique and valuable perspective in his current role as Engineering Detailer, and ensures that the products he designs are always efficiently constructed and practical to manufacture.
Iain is a committed DIY enthusiast and now that his two children are at university he's finally found the time to start renovating the family home. He is also a keen keeper of koi carp and likes nothing better on a summer's evening than relaxing next to his pond and gazing up at the missing roof tiles while making mental notes to phone a qualified builder.